Acca-kun needs your help!
This article is a stub. You can help the ACCA: 13-ku Kansatsu-ka Wikia by expanding it.
Fãmasu
Information
Kanji
ファーマス
Romaji
Fāmasu
Country
Dowa
Debut
Episode 1
Fãmasu (ファーマス, Fāmasu) is ward is located at the southwest of the country (around the bottom of the bird). Famasu ward is responsible for the 90% of the country's agricultural industry. The prices are very cheap and has the lowest crime rate of the 13 wards.
Branch office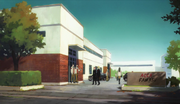 Members
Uniform
Known locations
Sanday Diner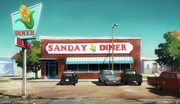 West Airport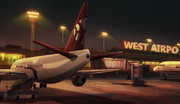 Community content is available under
CC-BY-SA
unless otherwise noted.